As the name suggests, micro means small in size. So, Micro molding is a type of injection molding process that is small in size and builds a cavity to match the shape you want.
Micro molding is made from a variety of thermoplastic moldable materials such as PEEK, PEI, liquid crystal polymer, and nylon.
Micro Injection Molding focuses on small parts only and that is where the difference with Injection Molding stands.
Even though it has complexity, micro-molding also enables customization and thus making it suitable for miniaturized applications in the medical industry and automobile industry.
This comes with a unique set of challenges as the production has to be carried out with utmost sincerity. Plus, for someone new in the field, understanding the basics of measurement or having an idea on the same is a tough job.
Size Matter
From the customer's end itself, the ability to produce complex yet smaller size micro molded products is increasing by the day. So, size plays the most crucial role in micro molding.
Owing to the efficiency of the process, businesses tend to adopt micro molding companies more and more in their product manufacturing process.
Also, this is not an aspect that can be underestimated as it will not only affect the physical but also the chemical performance of the product.
The geometry needs to be defined so taking every aspect into consideration, it can be inferred that size matters a lot in micro injection molding.
Small Parts
From the definition, it can be said that the main focus of micro molding is small parts. While it may sound like an obvious thing to say, the precision and detailing that tags along with it need a lot of hard work and expertise.
While the parts are compiled in a micro-molding procedure, it should not affect its efficiency at any cost. The micron tolerance should also be taken care of.
That is why it is very important to understand the property of the material properly and having an experience in this context works a long way as well.
What Products Could Be Micro Molded?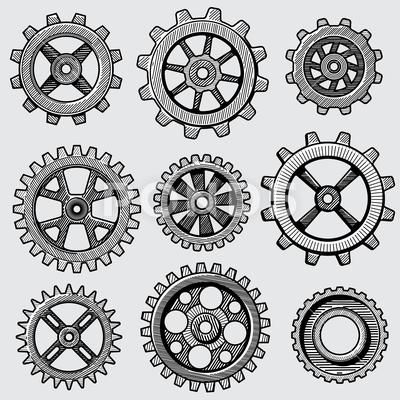 Products that could be micro molded are:
Micromechanical parts:
Locking lever for micromechanical industry or micro switch
Latch for the watch industry
Catch wheel for micro switch
Operating pin
Gear plate for motive power engineering
Micro gear wheel:
Dented wheel
Rotor with gear wheel
Gear wheel with micro gear
Spur wheel
Spiral Wheel in the field of Electronic Technology
Spline
Medical industry:
Micro fibre for acoustics, hearing aid
Implantable Clip
Bearing Shell
Bearing Clip
Aseptic expendable precision blade
Optical and Electronic industries:
Coax plug/switch MID for mobile phone
SIM card connector for mobile phone
Pin connector for mobile phone
Single-mode and multi-mode ferrules.
Why Micro Injection Mold Is Important For Medical Products Manufacturing?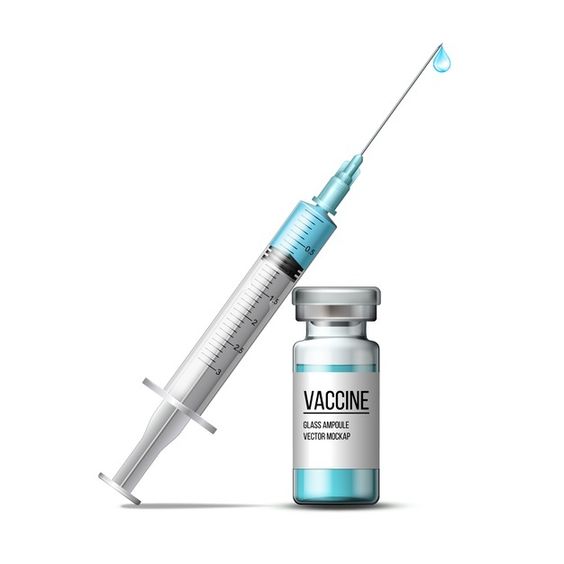 Products that are manufactured with micro molding can be very small in size. Owing to the precision in the process, this is a suitable method in developing parts for equipment.
Products that are required in medical treatment have a lot of complexities. At times, there is a need for small devices, or even if the device is large in size, the components in it are small.
As the usage of these devices is very critical, it is important to ensure that the manufacturing of the same undergoes properly. Micro molding is a very trusted process in medical contract manufacturing.
Also, with the advancement in micro-machining technology and medical device injection molding companies in designing and manufacturing micro molds that expand their area in thermoplastic, silicone, and metal powder.
This is a great benefit for the medical and pharmaceutical industries.
Are There Challenges for Micro Molding?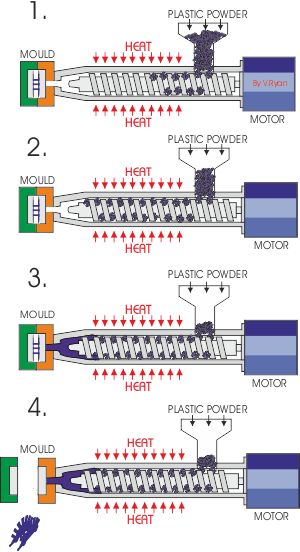 Micro molding might sound like dealing with small sizes, but the entire process comes with its own set of challenges.
They are not usually designed. Mostly they are the scaled-down version of something similar. They will just be of a comparatively smaller size. In that scenario, they also come with some special requirements.
Secondly, With the increase in demand in various aspects, mainly in the medical industries, processing has become complex manifolds. The geometry it has comes with such detailing is getting complicated by the day. Sometimes, they are also redesigned as having the accurate assumption of the requisites in such tiny measurements is tough.
These devices demand the pharmaceutical drugs directly compounded or added to polymer, metals, or membranes and have working gears and drive mechanisms with good longevity.
Keeping all of that in mind and also knowing the severity of the situation where the device may be implanted, it is important to keep everything in check and keep a vigorous eye on every minute detail.
Factors That Could Affect Micro Injection Molding
Factors that could affect micro injection molding are as follows:
Melt temperature;
Injection pressure & speed;
Cooling time.
Mold design and mold fabrication(wall thickness)
measuring equipment
Material selected
Tolerance
Mold Temperature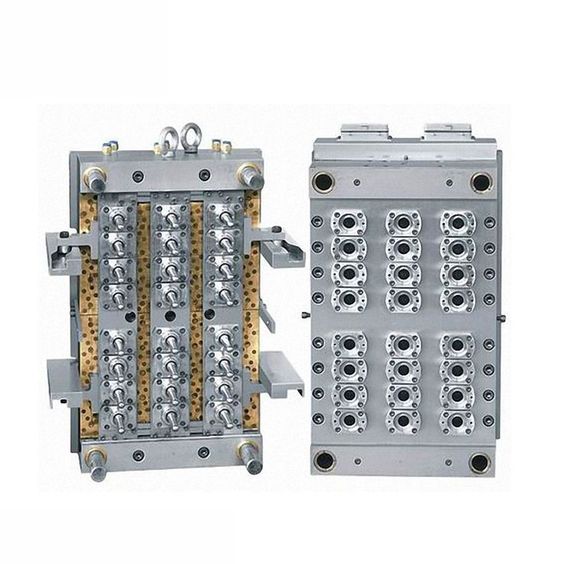 It is a very crucial variable in any molding procedure. A very hot mold stays in the liquid form for a long time and thus giving more time for the formation of plastic. A good amount of pressure can be given to the cavity during that time.
Melt Temperature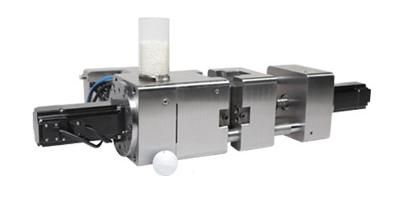 Melt Temperature is the one that affects the plastic viscosity or resistance to flow. For the repeated filling of the mold cavity, consistent viscosity comes out to be very helpful. It is also important for obtaining optimal part dimensional control.
Injection Pressure And Speed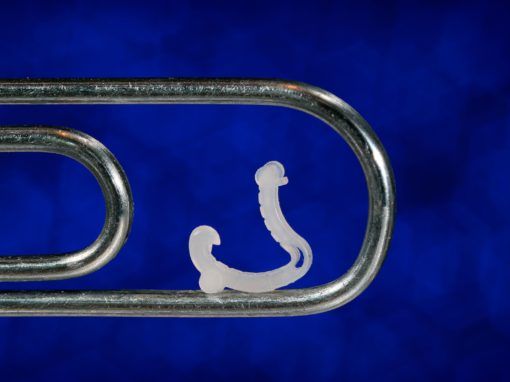 Injection Pressure or First-Stage Pressure is the pressure under which the mold fills. For Injection Molding, the pressure can be between 15,000 and 20,000 psi.
Also, Injection Speed is the speed at which the screw or plunger moves during the injection.
Cooling Time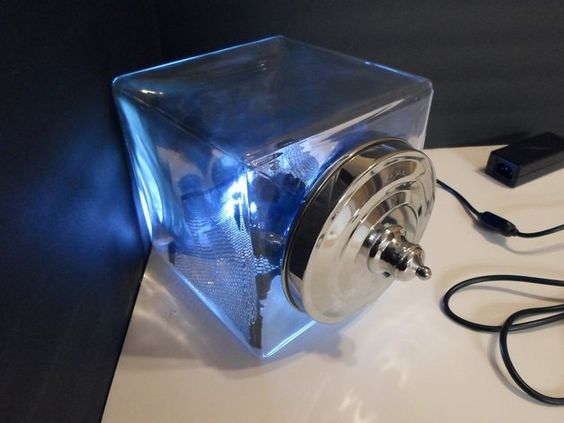 Cooling Time refers to the time the molten plastic takes to solidify. Maintaining a stable cooling rate is important for the perfect finishing of the plastic and along with that, an undisturbed environment is also needed.
Mold Design And Mold Fabrication(wall Thickness)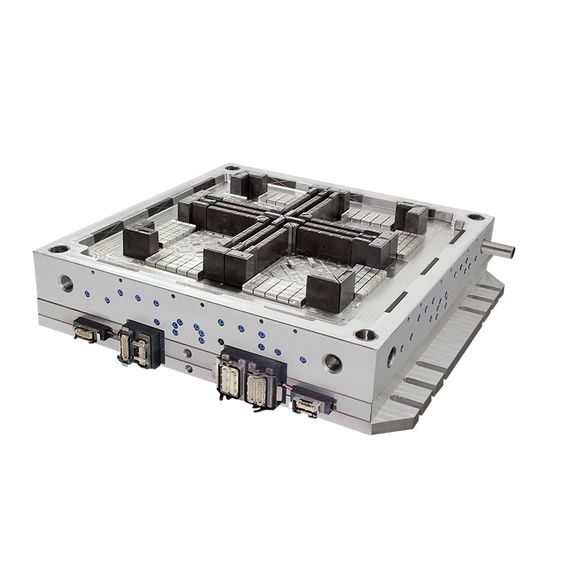 Mold design is a decisive factor for the mold such as dimensioning of the sprue gates, sheer edges, flow aids, cooling and ejector techniques, etc.
Also, parts with proper wall thickness allow the mold cavity to fill properly as the molten plastic need not undergo various restrictions. The minimum wall thickness ranges from 2mm to 4mm.
Measuring Equipment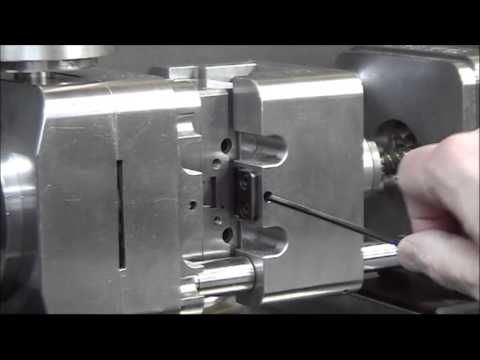 Various sensors and equipment are needed in micro injection molding. The Measuring Equipment is needed to ensure consistency and safety. It is important to use them with utmost efficiency.
Materials Selected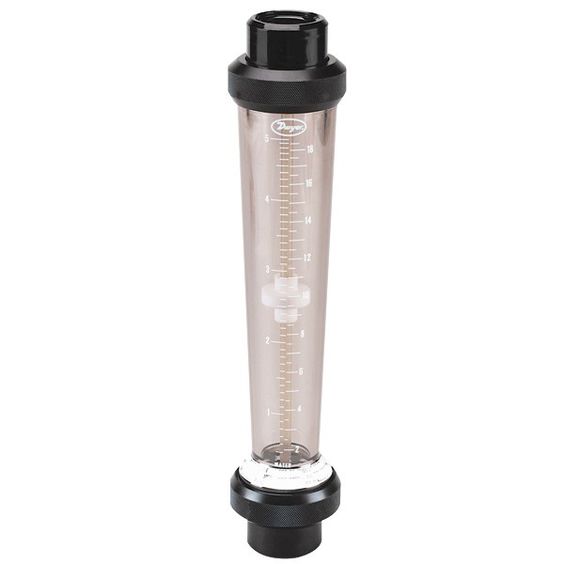 Micro Molding often has highly engineered compounds such as thermoplastic resin. Materials that are chosen for micro-molding are Polyethylene, Polypropylene, Nylon (Polyamide), Polycarbonate, Delrin – Acetal, Polyoxymethylene, POM, Polysulfone, Polybutylene terephthalate, Acrylic – Polymethylmethacrylate and PMMA. Prominent molding company could provide you with the professional injection molding material selection guide.
Tolerance
To optimize the tolerance in micro injection molding, the following needs to be taken care of:
Design parts for manufacturability- This is where anticipating tolerance is concerned.
Selecting the ideal material- It is often misled, but material selection is equally important as pat design.
Keep mold tooling into consideration- Mold tooling is typically oversized. Well-designed mold tools are important to adhere to tolerance standards.
What Materials Are Used In Micro Molding?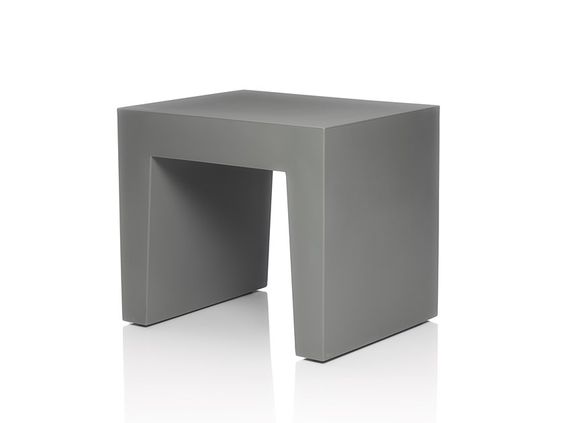 Materials that are used in micro molding are:
Polyethylene- It is the most widely used plastic in the world and is a member of the family of polyolefin resins.
Polypropylene- It is a synthetic resin developed by the polymerization of propylene.
Nylon (Polyamide)- It is a general name for a family of synthetic polymers composed of Polyamide.
Polycarbonate- A group of polymers having carbonate groups in their chemical structure.
Delrin – Acetal, Polyoxymethylene, and POM – An ideal material in parts designed to replace metals.
Polysulfone- A very stable, tough, and high-performing thermoplastic.
Polybutylene terephthalate- engineering polymer that is used as an insulator in the electrical and electronic industry.
Acrylic – Polymethylmethacrylate and PMMA- It transmits light and is available in a wide range of colors.
What Is Micro Injection Molding Process?
Micro Injection Molding is a tricky procedure in which these three points need to be given the utmost importance.
Mold cavity design
Micro component design
Using high precision micro injection molding machine
Mold Cavity Design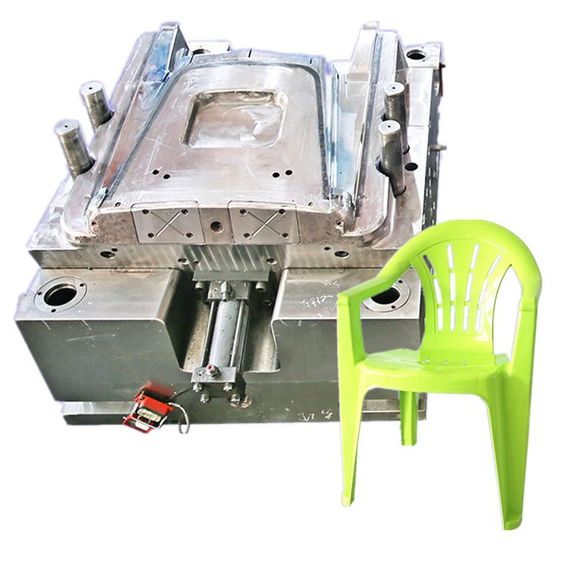 Mold cavity designing is a very tough procedure in micro injection molding. In the initial stage Engineers with expertise in their field come together to check product specification, and mold component functionality.
This is done to curtail issues, if any, in the initial stage.
Initially, 2D and 3D models are designed to get an idea about the size. The tool builder is given instructions on size and the final modification is done at the industry itself.
The key components of mold designing are:
Gates- The opening at the end of the runner directs the flow of molten plastic into the mold cavity.
Draft- Draft angle helps in the easy removal of components without actually disturbing the design.
Finish and texture- Mold cooling is an important procedure to give it give the final finish.
Micro Component Design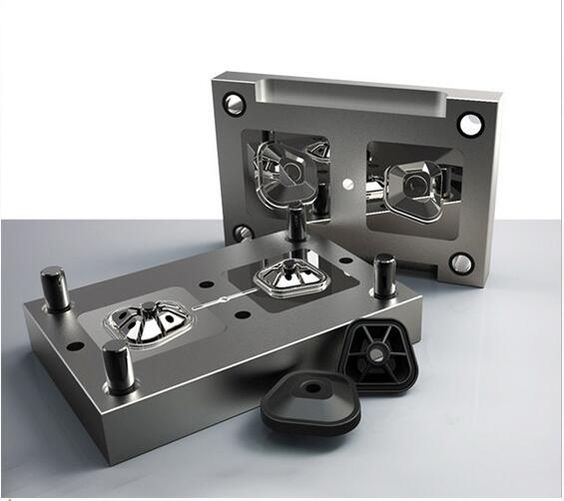 The main work that is done in the production of micro-component design is the reduction of shrinkage effecting shape.
Also, for areas with larger thickness warpage prediction is crucial.
A number of techniques have been suggested that have helped in the reduction of shrinkage and those are:
To increase the value of holding pressure which in turn will increase the stress inside the part.
To have a long cooling time so that parts can equilibrate thermally inside the cavity and can become uniform.
Instead of a long cooling time, increase the cycle time.
In addition to that, another parameter pressure to time came to the scene. This parameter compared to the injection speed for thickness demonstrates the shear stress and also the pressure drop required to fill the feature.
Using High Precision Micro Injection Molding Machine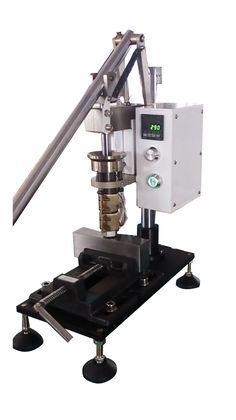 The micro molding machine was initially a traditional version of an injection molding machine. Lately, with the demand, new micro-injection machines are introduced which specially deal with micro molding parts.
The conventional one has a time-taking procedure in which polymers are melted and injected into the mold cavity through a barrel system. The cycle time is longer as well.
High precision micro injection molding comes with great benefits. It plays a great role in saving time and energy.
Conclusion
In the above blog, we have given a complete idea of micro molding. Its importance has also been highlighted and along with that the materials that are used in the process, products that can be made, factors on which it depends, and the procedure is also discussed.
So, it can be easily understood that the complexity in geometry is a matter of concern. So, businesses in that scenario tend to search for Micro Injection Molding Companies that can serve their purpose properly by providing facilities like medical device cleanroom and much more.
SeaskyMedical is one such trusted place. Over the years it has made a mark and reputation in the market. They have been known for providing top-notch quality as well. It is mainly concerned with the medical sector and has been providing a low-risk solution. So, contact SeaSkyMedical for more information.