Are you tired of searching for the best medical disposables manufacturers in India? Well, this one is for you.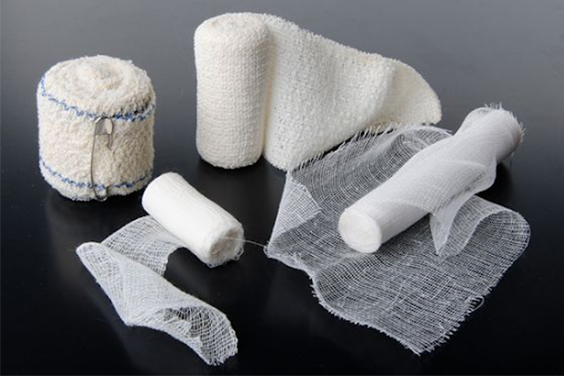 The Healthcare industry is one of the hottest markets for medical disposables manufacturers. There are many big multinational corporations and government agencies which are focusing on different aspects of healthcare and medical disposables. On the other hand, the healthcare market includes a huge number of SMEs (small & medium enterprises) that are manufacturers of medical consumables.
Medical Disposables products are the necessary equipment that is used in healthcare centers. The Healthcare industry is one of the strongest industries in the world and India holds a significant share in it. A complete list of medical disposables products manufacturers in India can be easily found online. If you're looking for such a list, look no further. We've got you covered!
Best Medical Disposable Manufacturer in China
Many reputable leading medical disposable manufacturers in China are specialized in producing different kinds of medical disposables. As a professional and massive company, SeaSkyMedical is one of the best disposable medical manufacturers and suppliers in China.
SeaskyMedical-Top Choice
Source: SeaSky Medical
Alt Tag: Seasky medical logo
Seaskymedical is a well-known medical device supplier with a solid reputation in China's healthcare technology manufacturing market. Medical plastic injection molding in a clean room, micro molder, insert injection molding, and laboratory needs are just a few of the services they provide.
SeaskyMedical offers exceptional molding service for a wide selection of medical supplies, including surgical disposables and much more. They can quickly complete your bulk medical supply order while complying to the severe regulatory requirements that medical applications require.
Product quality is a measure of how safe a product is to use in the medical business. SeaskyMedical follows the quality assurance standards of medical product manufacturers all around the world.
If you're looking for a medical disposables manufacturer, Seaskymedical, with its capability of molding assortment of goods, is the finest choice.
Services/ products offered:
Laboratory Consumables
Medical Consumables
Surgical Disposables
But need to note that there are no medical consumables in stock, Seaskymedical only starts manufacturing when you send the specifications of your plastic medical products, which will guarantee the quality of medical consumables. If you could accept this cooperation method, feel free to contact us, we won't let you down!
List of the 8 Best Medical Disposable Manufacturers In India
The quality assurance and the cost of production in India make it one of the best places for medical disposables products manufacturers. We made sure that you get some concrete information based on a lot of intelligence research. Hope this will help you out to pick the best suppliers for your medical consumables product manufacturing.
Below are the 8 Best Medical Consumables Manufacturers In India:
Manarti Exports
Surgeine Healthcare (India) Pvt. Ltd.
Revex Medical
JK Medirise
Dhroni
Denex International
EnCare Medical Devices
Medical disposable manufacturers in Delhi
1. Manarti Exports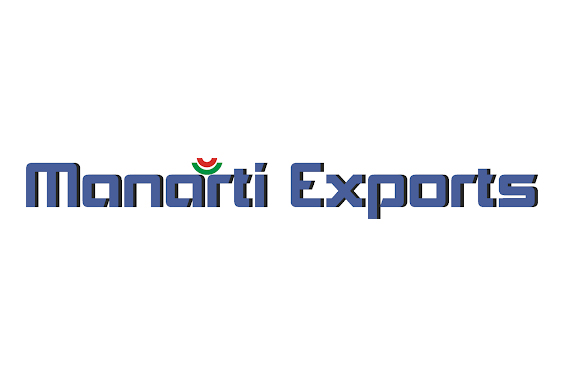 Image Source: Manarti Exports
Business Type: Medical Disposables Manufacturer
Year Founded: 2003
Headquarter: Delhi 110058, India
Certification: ISO 13485 & CE Certified
Manarti Exports is one of the reliable Delhi medical disposable manufacturers of devices, and a hospital equipment supplier with a diverse product line. Their goods are made in Delhi, India at state-of-the-art manufacturing facilities capable of producing massive volumes. All medical disposable items are CE marked and we are ISO 9001:2008 and ISO 13485:2003 certified. The FDA has approved our medical devices, catheters, and medical consumable products.
Their experienced teams of Biomedical Engineers have years of expertise in International Tenders and assist our customers with product sourcing, quotations, and samples to increase the chances of winning the contract. They provide turnkey solutions for OT installations, waste management, and hospital commissioning and installation.
As one medical disposable manufacturer in Delhi, they prioritize dedication, on-time delivery, the safest packing, excellent customer service, and keeping the highest quality standards in our goods and services. We would be delighted to have the opportunity to help you in offering high-quality items at affordable costs.
Key Products:
Medical Disposables
Hospital Dressings
Rehabilitation and Physiotherapy
Hospital Furniture
Medical Equipment
Diagnostics items
Surgical Equipment
Laboratory Disposables
Emergency Care
2. Surgeine Healthcare (India) Pvt. Ltd.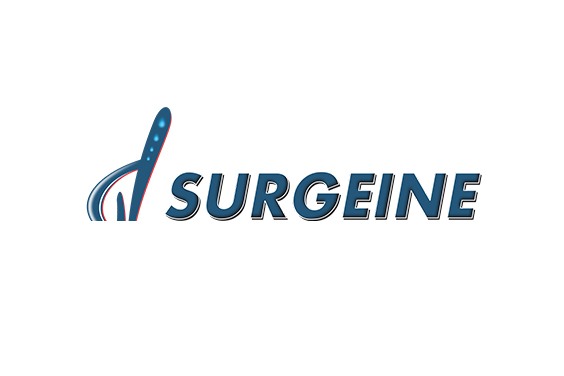 Business Type: Medical Disposables Manufacturer
Year Founded: 2002
Headquarter: Delhi, 110088, India
Certification: ISO Certified and CE Certified
With over two decades of expertise, they've been able to grasp the changing needs of infection control in surgical operations and develop problem-solving devices that have saved millions of lives. They've earned reputation by paying close attention to quality control and client satisfaction.
Thousands of healthcare experts and providers work in over 25 countries across five continents. They supplement infection prevention with our comprehensive line of amazing, dependable surgical solutions. As a manufacturer of medical disposabls in Delhi, they support cutting-edge medical innovation that improves the way infections are avoided and safety is improved by putting our superior R&D team in the driver's seat.
As a reliable indian medical disposables supplier, they are rethinking, redefining, and reinventing national healthcare, as well as accelerating human civilization by assuring high-quality healthcare for everyone we come into contact with via our products. Looking forward, they'll use what we've learned to create useful medical solutions that safeguard individuals while also providing long-term value to our clients.
Key Products:
Gowns
Drapes and Drape Packs
Infection Prevention
Equipment Covers
Bowls and Trays
3. Revex Medical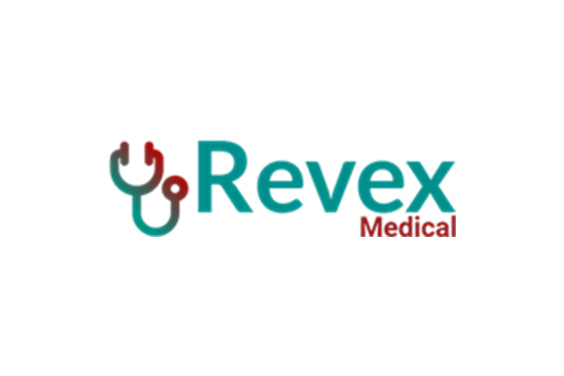 Business Type: Medical disposable Manufacturer
Year Founded: 2002
Headquarter: Delhi, 110088, India
Certification: ISO Certified and CE Certified
It is a young Delhi medical disposable firm founded in 2020, and they have been dedicated to improving the lives of people all across the globe since then. Customer satisfaction is their first concern, and it helps them develop and expand on a regular basis. They are a worldwide medical contract manufacturing and a medical equipment exporter with the purpose to improve people's lives all around the globe. They provide a low-cost Products List because they store large quantities and offer both drop shipping and bulk delivery. Medical Disposables, Diagnostic Equipment, Laboratory, and Surgical Devices are among the products on the list.
They ship to the United States, the United Kingdom, China, Vietnam, Brazil, Thailand, Chile, and other countries.
Key Products:
Hospital Medical Furniture
Orthopedic Implants & Instruments
Medical Disposables
Diagnostic Equipment & Products
Anesthesia Equipments & Products
Autoclave & Sterilizers
Surgical Disposable Products Manufacturer in Ahmedabad
4. JK Medirise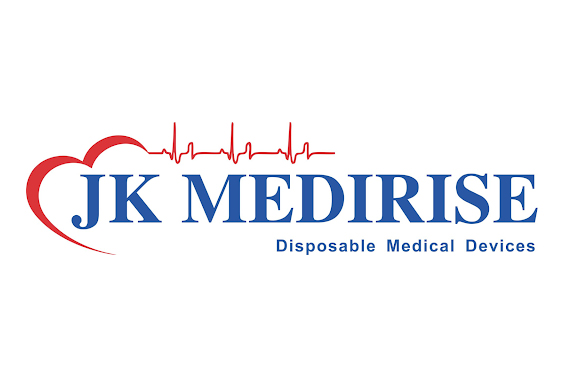 Business Type: Medical Surgical Disposable Products Manufacturer
Year Founded: 2012
Headquarter: Ahmedabad, Gujarat 380054, India
Certification: ISO Certified
JK Medirise (India) is a worldwide leader in the surgical and pharmaceutical goods market, which is continuously expanding. This Ahmedabad medical surgical disposable products manufacturer was founded in 2012 with the goal of providing high-quality, international-standard surgical items to the healthcare and medical industries.
At JK Medirise, they approach the business of delivering healthcare solutions with a mindset that includes the broad interests of end-users, or consumers. They measure our performance by focusing on their customers, doctors, and healthcare professionals since they are the ones for whom we are responsible. This has helped them establish an enviable reputation as a high-quality surgical disposable products and service supplier among both international and local customers. Transfusion/Dialysis, Urology, Gastro–Enterology, Anaesthesia, Surgery, and Miscellaneous are the subcategories in which the firm now offers a comprehensive range of Surgical Disposable items such as injection overmolding.
Key Products:
Infusion transfusion
Dental implants
Urology
Cardiology
Anaesthesia respiratory care intensive care
Surgery
Gastroenterology
Surgical Disposable Product
Surgical Dressings
Miscellaneous
Medical Disposable Manufacturers in Kerala
5. Dhroni

Business Type: Medical Disposable Manufacturer
Year Founded: 2000
Headquarter: Kerala, India
Certification: ISO Certified and CE Certified
Dhroni Vestures, as one of the medical disposable manufacturers in Kerala, was created with the sole purpose of producing high-quality, low-cost medical disposables.
From "Susrutha" to current decade, the concept of healthcare and surgery has altered dramatically. The expansion of the worldwide disposable medical supplies market is being fueled by widespread chronic illnesses, an increase in surgical operations, and an increase in the incidence of incontinence issues. In emerging economies, single-use clothes are used to reduce illness. Disposable medical gadgets are getting more popular throughout the world, and it becomes a part of this social inevitable industry. In terms of product quality, quantity, and range, Dhroni is able to match the needs of their customers. To suit the needs of the clients and end-users, Kerala top medical disposable manufacturers use strong infection prevention safety procedures that comply with international standards.
Key Products:
Gowns
General Kits
Gynaec Kits
Neuro Kits
Cardiac Kits
Ortho Kits
Personal Protection Kits
Urology Kits
6. EnCare Medical Devices

Business Type: Medical Disposable Manufacturer
Year Founded: 2009
Headquarter: Kerala, India
Certification: ISO Certified and CE Certified
Encare began in 2009 with incontinence goods that required precise production, such as the foley's catheter (KODI), and the Urocondom (Urogaurd). In 2011, under the guidance of our Managing Director, Mr Cyriac James, the company moved into health and hygiene products, becoming one of the medical disposable manufacturers in Kerala. They introduced medical disposable items as the initial step of our business.
They've quickly risen to the top of the market's top three players. Encare has only been able to flourish because it has been able to manufacture world-class medical disposable to the medical community. The quality of the Neerpal (drapes and gowns) and Safekits (Procedure Packs) has always been consistent. They ensure quality at every stage, from suppliers to end customers.
Their product portfolio is constantly expanding, with the recent introduction of REEFRESH (antibacterial wipes) and the soon-to-be-introduced Reefresh (antibacterial wipes) (Hand sanitiser).
Key Products:
Infection Control Products
Patient Gown
Wrap Sheet
Drape
Incontinence Products
Absorbent Gauze
7. Denex International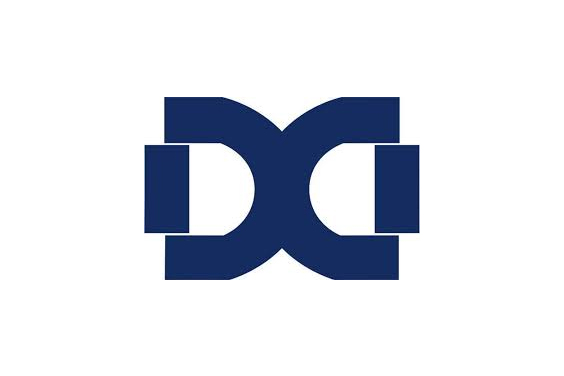 Business Type: Medical Consumables supplier
Year Founded: 1998
Headquarter: Haryana 122001, India
Certification: ISO Certified
Denex International has developed a position in the industry and has become one of the most dependable medical consumables suppliers in India under the direction of Dr. Dhawan, a practicing doctor. His extensive product and industry expertise has aided us in gaining a foothold in both the local and international markets. Denex International is one of India's largest surgical disposable products manufacturers.
Areas conforming to international standards and state-of-the-art machinery for the respective operations of medical molding factory, Assembly, Packing, and Sterilization eliminate any risk of contamination.
They were able to achieve a cost-competitive medical consumables without compromising on quality through the efficient working of competent technical staff, strict quality control with a well-equipped Toolroom and a team of qualified engineers who take care of the maintenance and hi-tech laboratory, and constant feedback from Doctors at the application end. They leave nothing to chance when making a product since we understand the complexities of life-saving treatments.
Denex International has been able to effectively develop and document a quality management system (QMS) that has been certified by Intertek to ISO13485:2016.
Key Products:
IV Cannula Catheters
Medical Disposables
Non Wovens
Mask
Things That Need To Consider When Buying Custom Medical Disposables From China Manufacturer
With so many producers in the healthcare business, it's difficult to tell the difference between real and counterfeit items, especially because the majority of transactions are made online. As a result, prior to making any purchases, you must conduct research and filter down probable manufacturers. You can learn about manufacturers and their equipment through networking with individuals who are knowledgeable about healthcare equipment or by contacting a biomedical service provider. Make a pitch to your industry network about the various medical equipment manufacturers provide, as well as post-sale support, technical understanding, and prior customer happiness.
Variety of Medical Equipment
A competent supplier would sell a wide range of items to a very specific market. The ability to assess equipment, technical skills, functioning, testing, and evaluations is made possible by having a diverse product inventory. Checking a supplier's website or brochures might help you analyze their product inventory.
Quality Of Medical Device
In the medical field, quality is crucial, especially when your business model relies on it for success and accuracy. The final quality of a product is determined by ISO certification and guarantees. ISO certification is performed by external certification bodies, which are not the company or the manufacturer, and provide independent confirmation of competence. Because they maintain all medical equipment, independent biomedical technicians may frequently speak to the quality of the equipment or the manufacturer, making their view neutral because they are not compensated by any company.
Service After The Sale
Regardless of the medical equipment's quality, there's a strong chance that a problem will arise during the first 30-90 days. The assistance you receive after purchase and installation will effect your happiness with your purchase, and it might range from a small modification to a major component replacement. Always receive the warranty in writing and fill up and send in any warranty cards that come from the supplier or manufacturer. Response times, clinical support and emergency numbers to contact are the best method to ensure seamless operations.
Conclusion
There are numerous best medical disposables manufacturers in India that are well-known for their quality products and services. These companies offer non-reusable products such as hypodermic needles, tweezers, oxygen masks, rubber gloves, mounting equipment, etc. But, each type of Company operates a novel manufacturing unit based on the specific requirement of their products. Most of them are supplying disposable medical devices for more than three decades and have earned high credibility among the customers for the high quality of their Products.
A manufacturer of disposable medical consumables is a company that produces disposable medical devices, including but not limited to surgical gowns, bandages, gloves, etc. The best medical disposables manufacturers in India are technologically advanced and offer the most dependable, cost-effective, and efficient disposable products to meet the growing healthcare needs of the Indian market.
For more latest medical disposable products, Contact SeaSkyMedical right now!