Lure tapper is a standardized micro permeable joint connected by a male lure connector and a matching female lure connector. It is widely used in medical and laboratory instruments.
The lure tapper is a convenient connection device used in the medical industry that greatly simplifies the management of liquid and gaseous medical fluids. The Luer connector can switch 4 infusion bags without removing or inserting the patient's infusion needle. The lure tapper also allows multiple compatible fluids to be managed in a single line, reducing the number of wounds on the patient. Most lure tapper is made by plastic thanks to the reasonable resin, why, please kindly review below.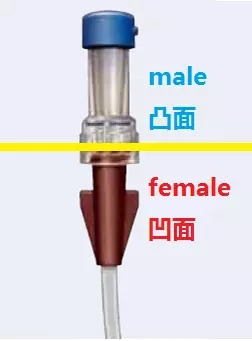 Plastic materials are not only used to manufacture traditional disposable medical instruments, but also widely used as manufacturing materials for surgical instruments, implant products and other medical instruments. In the future, medical plastics will show two development trends: first, the strengthening of cross-infection risk control will make the disinfection of medical devices more frequent, and the chemical resistance requirements of medical plastics will be improved accordingly; Another trend is the needs of design innovation, with higher degrees of freedom, product design beautiful, and more lightweight plastic equipment, metal devices will be replaced , in addition, the cost of plastic medical equipment by producing large quantities of injection molding process is much lower.
Challenge
For lure tapper plastic parts manufacturing, generally it is to use injection mold to produce. There is mold manufacture and injection molding process. To have precise lure tapper, you need to give important once both precise mold making and precise injection molding. Based on these two point, you can meet the air impermeability.
Also it is very important to choose the right resin to produce lure tapper based on function and medical application, not all of the lure tapper use the same resin, even it is one component, it is different resin and it is common.
Solution
SeaskyMedical specialize on developing custom plastic lure tapper for you. Based on your different medical application, we can suggest medical resin. We have precise high speed CNC and Mirror EDM to manufacture lure tapper plastic mold, also have BOY, JSW and FAUNC precise high quality injection machine to assure our molding quality is consistently.