The one industry that sees growth even during the worst of global situations is the medical plastic manufacturers industry. This is because the demand and need for medical equipment and its parts grow during emergency situations. The most successful medical device component manufacturers manage to grow substantially because of their constant updating of technology.
The data, as of January 2022, stated that the world's top medical equipment manufacturer had a market value of around 457 billion USD. Here is a list of the top 6 medical equipment parts manufacturers in the world.
The Top 6 Medical Device Component Manufacturers in the World
While the current global market regarding medical device component suppliers keeps changing, here are some of the most renowned companies that stay on the top.
SeaskyMedical
Source: SeaskyMedical
Alt text: SeaskyMedical Logo
As one of the leading medical device injection molding companies in the world, SeaskyMedical is a developing firm that focuses on the production of injection molding medical devices. Founded in China about a decade ago, the company's services include the manufacturing of medical consumables, plastics for medical devices, and medical equipment parts.
SeaskyMedical offers a wide range of professional medical equipment part products and services to different clients/ The company specializes in mold design and manufacturing, material selection, and injection molding production of medical devices parts.
Seaskymedical use Class 7 & 8 clean room that is certified by the International Standard Organization (ISO) in their production, which is a must when it comes to medical products manufacturing. They make medical device parts that are safe for use inside and outside the body.
Apart from the medical device clean room, Seaskymedical produces all sorts of medical device components and products by introducing the most advanced German and Japanese injection machines. This helps Seaskymedical to manufacture micro plastic products.
Johnson & Johnson
Source: Johnson & Johnson
Alt text: Johnson & Johnson Logo
Not many know Johnson & Johnson as a medical device component manufacturer – the company is a pioneer in this industry and has been a leading manufacturer of medical equipment parts for a long time. As a company that has been in the medical field for more than 130 years, J&J reigns as a multinational healthcare company across the globe.
Apart from consumer goods, the company focuses on the production of medical devices, special equipment, pharmaceuticals, and other related products.
Medtronic
Source: Medtronic
Alt Text: Medtronic Logo
Another big shot in the field of medical equipment manufacturing, Medtronic is one of the companies that constantly compete with J&J to remain at the top of the industry. Founded in 1949, Medtronic is a company that specializes in the production of a wide range of medical device parts from general surgical instruments to medical devices for various applications.
The company, along with the Medtronic Foundation, focuses on providing appropriate healthcare across the world through its products and services.
GE Healthcare
Source: GE Healthcare
Alt Text: GE Healthcare Logo
GE Healthcare is a popular name when it comes to the production of medical imaging and patient monitoring devices. The company is a part of General Electric and has been a familiar face in the medical device component manufacturing industry for more than 100 years. GE is also recognized for its contribution to software and life care solutions.
Other main products and services offered by the company are pharmaceuticals, ultrasound devices, performance solution services, and diagnostic devices.
Abbott Laboratories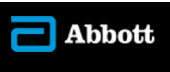 Abbott Laboratories is an American multinational healthcare company that employs over 110,000 people in more than 160 countries. Founded over 130 years ago, the company focuses on several main divisions like Abbott Diabetes Division, Abbott Molecular Diagnostics, and Established Pharmaceuticals Division.
Abbott is one of the top medical device component manufacturers in the world – the company is known for its innovation and state-of-the-art medical parts and equipment that save thousands of lives.
Philips
Source: Philips
While a majority of the population is familiar with Philips as only an electronic company, the medical healthcare division of Philips is one of the biggest revenue yielders for the company. One of the major plastic medical equipment manufacturers in the world, Philips' healthcare equipment, and solutions generate nearly 45% of the company's revenue.
From basic medical devices like ventilation and ultrasound appliances to complex equipment like Advanced Molecular Nuclear Imaging, Philips is a pioneer in many divisions of medical device manufacturing.
Factors you Need to Consider When Choosing a Medical Device Injection Molding Factory
The manufacturing of plastics for medical devices is done through several methods and plastic injection molding is a common one. Plastic injection molding medical devices is a popular option because it's efficient and durable.
The matter of choosing a perfect medical device component manufacturer is not a simple one – there are always several factors one should consider before choosing a medical device supplier or manufacturer. This is because medical device plastic injection molding is a complex process that needs to be undertaken very carefully.
Here are a few things any buyer should consider before choosing a medical device injection molding factory.
Expertise in the Field
Apart from using the latest technology and equipment for producing medical parts, a medical device component manufacturer should also have adequate experience in the field. The production of medical equipment through plastic injection molding needs the involvement of experts – only experience will give the manufacturer an idea about how to handle bulk orders and follow the right procedures for producing medical equipment.
Production Volume and Capacity
Any medical device manufacturer should be capable of handling bulk orders. The Minimum Order Quantity (MOQ) of a company will tell its ability to handle a wide range of clients. Regardless of the size of the mold or the medical equipment, a medical injection molding factory should be able to offer its clients a higher production volume. This also means that the company will have the necessary tools and manpower for this.
Source: Pexels
Supply Management System
Moving on from manufacturing, let's take a moment to concentrate on the supply management system. A good medical device manufacturer should ensure that all their orders are manufactured and supplied at the right time so that the client can maintain their market. Even when there is a problem in the supply chain, the company should be able to effectively come up with a solution for the problem.
Certifications for Quality Standards
When it comes to the production of injection molding medical devices, there are several quality standards. One must ensure that the company they choose follows all the necessary standards, like ISO 13485. Higher quality of a product is necessary for all industries, and when it comes to the medical industry, the quality of equipment cannot be compromised as it deals with the lives of thousands.
Design Capabilities
Medical equipment parts manufacturers usually offer product development and customization services to improve the efficiency of a particular model. So, before opting for a medical instrument manufacturer, it is crucial to consider how the company treats new designs and considerations. The manufacturer should be open to improving and adapting to the needs of a client without compromising on the efficiency or quality of the product.
Full Range of Services
Choosing a medical equipment component manufacturer that only offers product development or mold designing can be an unwise choice. It is always better to strike a contract with a manufacturer who offers a full range of services right from design to production to delivery. This will improve cost efficiency for the buyers and also make their tasks simpler.
Manufacturing Period
The period in which the manufacturer completes the whole process is an important factor to consider. Entering the market at the right time can be a boon for many sellers and for this, they need the manufacturer to deliver at the right time. The shorter the process is, the better for the business.
How Reliable Medical Equipment Parts Manufacturers Mold Your Products
Medical device plastic injection molding is a long process that involves many crucial steps. A quality manufacturer will always ensure that all the steps are undertaken with utmost precision. Here are the steps that plastic medical equipment manufacturers will follow to produce medical equipment parts.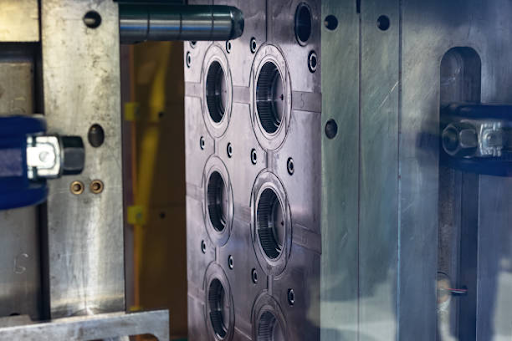 The product and design development is the first stage of plastic medical equipment manufacturing. Medical device injection molding companies should be willing to work with their clients for developing the right designs. Many companies employ design experts and engineers to arrive at the most efficient and effective product design that will benefit both the clients as well as the end users.
Plastic injection molding medical devices can be done in a wide range of materials ranging from ABS plastic to PET/PETG. Depending on the equipment and the client's input, the manufacturer will choose the most suitable material to produce the equipment. The right material ensures the durability of the product even in harsh conditions.
3D Prototype and Printing
Prototyping is a crucial part of the production process of medical device components. Many companies choose to opt for 3D prototyping and printing because this method is known for producing high-quality and precise parts. Also to manufacture unique designs, 3D printing can be the best choice.
Before the production begins, one should make sure that a manufacturer is ready to offer mold designs. A mold needs to be perfect in order to produce equipment of the top-most quality. Some manufacturers, like SeaskyMedical, offer free mold designs – this enables the buyer to double-check whether the mold tool designs are right without having to worry about budget issues.
Mold making, when it comes to medical devices, needs incredible precision to ensure that the molds are of higher quality. Many medical equipment parts manufacturers offer customizing options to clients – this helps the buyers to submit a base design or choose from different customizations that suit their needs.
CNC plastic machining is a widely employed technique in the medical device production industry – these automated tools are known for their high speed and accuracy. CNC machines are capable of designing on an array of materials like stainless steel and polymers. This is an economical and efficient choice when it comes to manufacturing medical equipment.
Medical Device Contract Manufacturing
OEM services are a major part of the medical device manufacturing industry – several companies offer contract manufacturing services to other healthcare companies. This is done following ISO and FDA standards. This service can include a variety of sub-services like sonic welding, assembly and packaging, and injection molding.
Medical Plastic Injection Molding
Medical device injection molding is a process that needs immense attention to minute details – a manufacturer like SeaskyMedical is capable of producing injection molded products in high volumes within small periods. There are also several types of medical plastic injection molding, like medical overmolding and clean room injection molding.
Validation and Verification of Medical Device
Professional validation and verification of medical devices and components is a complex process that requires the assistance of professionals. An able medical device component manufacturer will employ experts and professionals who ensure the quality of each piece of medical equipment to ensure the safety of the users.
Many manufacturers offer several secondary and value-added services like assembly and packaging, in-house sterilization, and functional testing. Companies like SeaskyMedical value clients' vision and help them to choose the right value-added services. These services make the work easier for businesses.
How to Make Medical Contract Manufacturing Orders on Seaskymedical
SeaskyMedical is one of the top medical device injection molding suppliers in the world. Our high-quality services and precisely designed equipment helps us to stay on top of our competitors. Here is how you can place your order:
Step 1: Make a Query
Reach out to our team by making a query. State your design needs and production volume. All the necessary details can be discussed with our expert team smoothly.
Source: SeaskyMedical
Step 2: Talk to us about your Needs
After your query is answered, we move on to the next stage. Now, you can submit your design plans to us and brief us on your needs regarding medical equipment production. We offer high-quality customization options that help our clients to settle on an efficient design.
Step 3: Confirm your Order
Once all the necessary details are ironed out, you can confirm your order with us. We at SeaskyMedical take up bulk orders and ensure a quick turnaround period.
Step 4: Sit Back, Relax, and Wait for your Order
Once you have confirmed your order with us, all you need to do is relax. Our experts make sure that every component is manufactured with absolute precision to improve user experience. Also, by opting for our assembly and packaging, you can effectively choose us as your delivery partners and quicken the process.
Find a Reliable Medical Device Injection Molding Factory – Seaskymedical
Finding the right medical device component suppliers can be a tough task – one always needs to worry about several factors before settling on a good supplier and manufacturer. One of the best medical equipment parts manufacturers in the world, SeaskyMedical is a company that focuses on quality and precision.
We specialize in the production of medical components and devices through injection molding – through the process of injection molding medical devices, we ensure the high quality of all our products. Get in touch with us today and place your medical equipment order!